About Us: Vineland Pediatrics was founded in 1979 by Arnold Solof MD, who had since retired in 2016. The Practice has grown to a Premier Pediatric Practice in Vineland, serving children from birth through age 21 year in the region. In 2019, Dr. Solof returned to the Practice on a limited basis.
Archna Jain,MD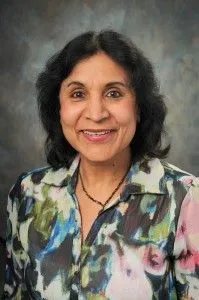 Current Position:
Pediatrician at Vineland Pediatrics since April 1989.
Hospital Privileges:
Inspira Medical Center, Vineland, NJ
Education:
Medical School: July 1975 to April 1989 – S.N. Medical College, Agra, India
Internship:

May 1980 to October 1980 – S.N. Hospital, Agra, India
October 1980 to May 1981 – S.B.D. Hospital, Saharanpur, India

Residency:

June 1983 to June 1984 – St. Louis City Hospital, St. Louis, MO
June 1984 to June 1986 – Medical Center of Delaware, Newark, DE
Certification:
ECFMG, July 1981
Flex, December 1983
American Board of Pediatrics, 1986
License:
New Jersey Board of Medical Examiners, 1986
Organizations:
American Academy of Pediatrics (since 1986)
Olabode Ogidan, MD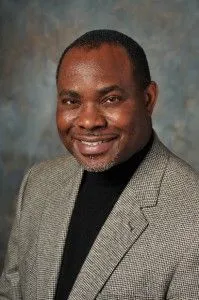 Current Position:
1998 to Present – Physician to two local school Districts
1996 to present – Pediatrician, Vineland Pediatrics
Education:
1983-1989 - Medical School

University of Benin, College of Medical Science, School of Medicine Nigeria.
Internship:
1990-1991

Port of Spain General Hospital, Trinidad and Tobago West Indices

1991- 1992

Medical Officer,Tobago Regional Hospital, Trinidad and Tobago West Indices
Residency:
1993-1996

Michigan State University, East Lansing/Edward Sparrow Hospital.

Oct. 1996

Board Certified in Gen.Pediatric Care
Licenses:
New Jersey Physician License July 1996
Michigan Physician License 1995
Organizations:
American Medical Association
American Academy of Pediatrics
Nigeria Medical Association